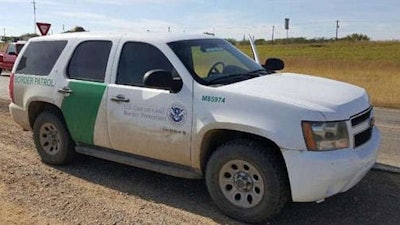 An investigation is underway after agents caught an alleged human trafficker driving what appeared to be a Border Patrol Tahoe in Laredo, TX. Cloned cars are common, but not so much of Border Patrol vehicles, reports KRGV-TV.
Tahoes are a frequent site in traffic along the border and smugglers know that.
Laredo sector agents found 12 people stuffed in the back of the fake unit.
"In the 18 years that I've been in the Border Patrol, we've seen UPS, FedEX trucks, Time Warner trucks, any kinds of clones. Any business you can think of," said Agent Omar Zamora with the Border Patrol Rio Grande Valley sector. "The smugglers are trying to clone it to avoid law enforcement detection."