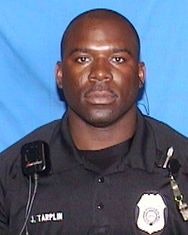 A Metropolitan Atlanta Rapid Transit Authority (MARTA) officer was killed in a wreck in Fulton County, GA, Saturday afternoon.
According to officials with Fulton County police and MARTA police, the crash happened near 1300 Utoy Springs Road.
Authorities say off-duty motorcycle officer Jesse Tarplin was working a funeral detail outside Murray Brothers Funeral Home when he lost control and crashed.
Tarplin, 38, was an 11-year veteran of the MARTA Police Department, WSB TV reports.