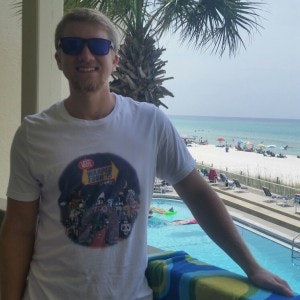 An ax-wielding University of North Texas student was fatally shot near the University of North Texas campus in Denton after he advanced toward a university officer early Sunday, officials said.
The Tarrant County Medical Examiner's office identified the man as Ryan McMillan, who just turned 21 on Saturday. He was a second-year transfer student from Fort Worth studying pre-hospitality, said Kelley Reese, UNT spokeswoman.
Police had responded about 1 a.m. to a report that someone was breaking car windows near Fry and Oak streets, about two blocks away from campus, UNT spokeswoman Margarita Venegas told the Dallas News.
When the officer arrived, the suspect "advanced" toward him with the ax in his hand, Venegas said. The officer, whose name has not been released, fatally shot him.