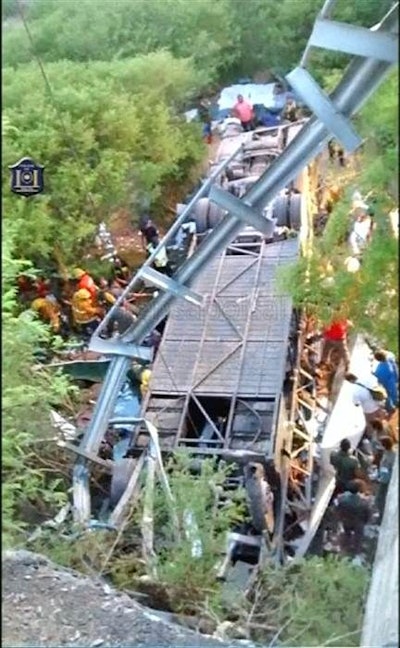 At least 41 Argentine police officers were killed Monday morning when a bus fell off the side of a bridge near the city of Salta in northern Argentina.
The Salta Civil Defense Authority confirmed to NBC News that another six officers were seriously injured and the rest had minor injuries. The bus was carrying 51 gendarmes, the national police force that patrols Argentina's border regions.
Authorities were still working to find out the cause of the crash, according to a statement issued by the National Gendarmerie. The group was heading to the province of Jujuy, also in northern Argentina.