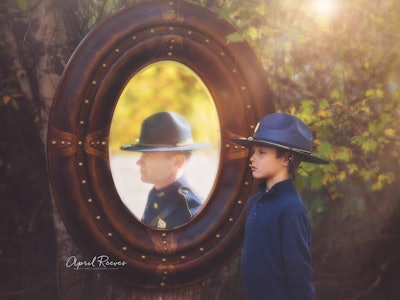 Gorgeous, yet heartbreaking, photos of a boy whose father died in the line of duty are going viral on social media.
Louisiana State Trooper Steven Vincent was shot and killed during a traffic stop back in August. He was an Army veteran and had spent 13 years on the force. He left behind his wife Katherine and his 9-year-old son Ethan.
A few months after Trooper Vincent's death, Katherine asked photographer April Reeves to take pictures of Ethan and incorporate images of her late husband into some of the photographs.
Reeves shared the photos on her Facebook page on November 29, and the images have been shared more than 8,600 times -- including by the Louisiana State Police.