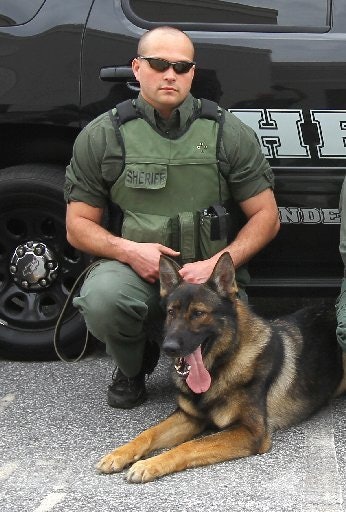 Three South Carolina legislators intend to introduce bills that would increase the state's criminal penalties for harming and killing law-enforcement animals.
Rep. Jonathon Hill and Rep. Neal Collins are sponsoring a measure called "Fargo's and Hyco's Law," the Independent Mail reports. Fargo is a Richland County Sheriff's Office dog that was killed in 2011 while pursuing an armed robber. Hyco is an Anderson County Sheriff's Office dog that was fatally shot Oct. 21 while chasing three men into a wooded area near New Prospect Church Road.
Under their bill, the maximum prison sentence for killing a police dog or horse would rise from five years to 10 years. The offense also would carry a minimum two-year jail sentence and a fine of up to $20,000.
Abuse of a police dog or horse would carry a maximum punishment of five years in prison and a $5,000 fine, according to provisions of their bill, which will be filed next month.