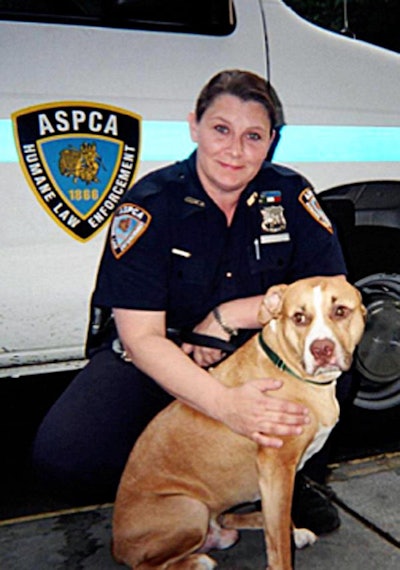 A New York City ASPCA Humane Law Enforcement officer has died of cancer caused by toxic fumes she inhaled rescuing cats and dogs from homes in the shadow of Ground Zero after 9/11.
Diane DiGiacomo, 52, died with her sister Donna, brother Paul and son Stephan by her side Friday at her New Jersey home.
The single mother had dedicated the last moments of her life to pushing Congress to renew the Zadroga Act, which compensates families of ailing 9/11 first-responders.
Days before her death, a state judge shockingly denied DiGiacomo's workers compensation claim for the breast cancer she sustained due to fume exposure.