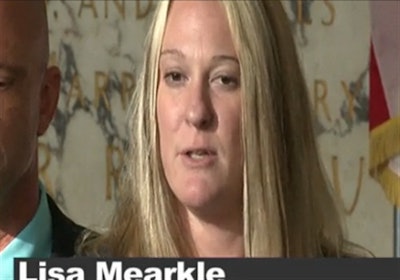 VIDEO: Pennsylvania Officer Acquitted of Murder in Shooting of Unarmed Motorist
A small-town police officer who fatally shot an unarmed motorist in the back as he lay face down on the ground was acquitted Thursday at her murder trial.
A Dauphin County jury acquitted Hummelstown, PA, Officer Lisa Mearkle of third-degree murder and voluntary and involuntary manslaughter charges in a shooting captured by a camera attached to her stun gun.
The video, which was played to jurors, showed Mearkle shocking 59-year-old David Kassick after he fled from a traffic stop before shooting him twice in the back as he lay face down in February, the Associated Press reports.
After the verdict, Mearkle tearfully said she was sorry the shooting had happened.
She said she plans to return to the Hummelstown Police Department to serve her community.