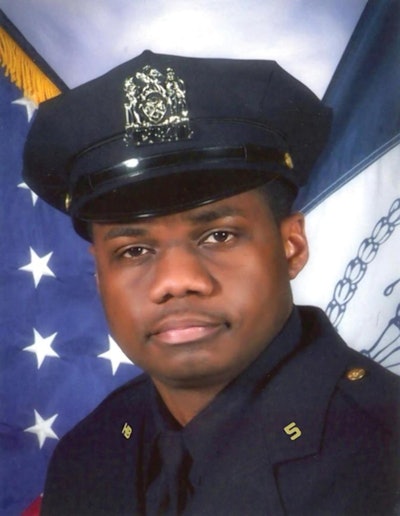 Rev. Al Sharpton announced this morning that he will not give the eulogy for slain NYPD Officer Randolph Holder at his funeral, saying that "union leaders" and other critics are using his participation as a "sideshow" that isn't fair to the grieving family.
In a letter to Holder's father obtained by the New York Daily News, Sharpton said his plan was to bring unity to the police reform movement and cops, but that the critics won't let him.
"It is clear though after reading several articles that some union leaders and some others want to turn your and your pastor's noble efforts into some kind of confrontation or sideshow and not keep focused on the brutal, senseless murder of your son," he wrote.
"I refuse, despite my strong feelings on police issues, to be part of anything that would marginalize and take away from the focus of this city and nation mourning your son tomorrow."