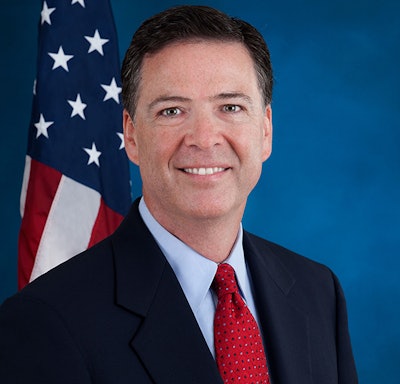 Speaking to a ballroom of thousands of police chiefs and top law enforcement officials Monday at the 2015 International Association of Chiefs of Police (IACP), FBI Director James B. Comey said Monday that the national debate over whether the phrase "Black Lives Matter" is anti-cop is further deteriorating the relationship between police officers and minority communities. And he urged police to embrace the hashtag as an opportunity to better understand those they are sworn to protect.
"There is a line of law enforcement and a line of communities we serve, especially of communities of color…," Comey said. "Each time somebody interprets hashtag Black Lives Matter as anti-law enforcement, one line moves away. And each time someone interprets hashtag 'police lives matter' as anti-black the other line moves away."
Later in his address, Comey said that police and the black community need to "get up close, where it is hard to hate" in order to better understand each other, the Washington Post reports.