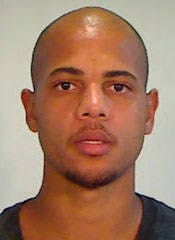 Florida authorities have apprehended a robbery suspect they say opened fire on a deputy in the Florida Keys Saturday night.
Monroe County Sheriff's Deputy Josh Gordon was on the lookout for a man suspected in a robbery. When deputies tried to stop the car, authorities said Timothy Thomas, 25, shot Gordon in the chest. The deputy was wearing a bullet proof vest and was not injured.
Thomas fled the scene but was captured at a home on Key West on Sunday. Authorities said they spoke with Thomas by phone and convinced him to surrender. He had two gunshot wounds sustained when he exchanged fire with the deputies from the previous night.
Authorities told NBC2 Thomas has an extensive criminal history.