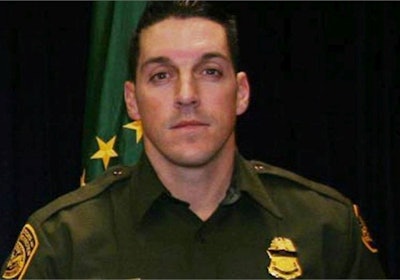 The recruiter for the "rip crew" accused of killing Border Patrol Agent Brian Terry in 2010 was sentenced to 27 years in prison Monday, reports the Arizona Daily Star.
Rosario Burboa-Alvarez pleaded guilty in August to first-degree murder. As part of the plea agreement, he wasn't going to face the death penalty.
He pleaded guilty to assembling the armed crew that ran into Border Patrol agents near Rio Rico the night of Dec. 14, 2010, and fatally shot Terry.
The government argued that even though Burboa-Alvarez was in Mexico when Terry was killed, he was a co-conspirator in the robbery. That's because they were armed in order to steal from the smugglers, making it foreseeable that a shootout with law enforcement like the one that killed Terry could happen.
Burboa-Alvarez, 31, was the seventh man charged in the slaying at the center of a scandal over a botched U.S. gun-smuggling probe known as Operation Fast and Furious.