For April Fools' Day this year, some manufacturers of law enforcement gear came up with clever ways to prank customers, all in good fun.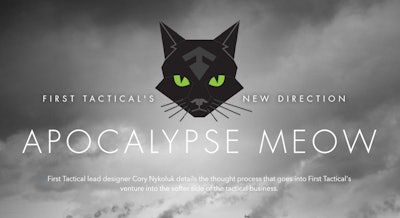 First Tactical created a series of Facebook posts and a landing page featuring a video announcing "First Catical's" new "Apocalypse Meow" line of tactical gear for police feline units, including vests for the cats to wear and bags to carry the cats in.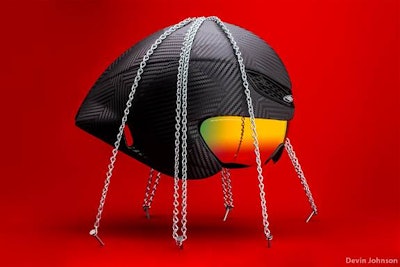 Rudy Project sent out a press release touting the invention of "the world's first anti-gravity helmet: the Wing56 Anti-Grav." It claimed that "This revolutionary helmet incorporates several completely new technologies which will…usher in a new era of science and space travel." The release went on to say that those interested in purchasing the new helmets might have to wait a while because the first shipment was lost when it "flew away during transport."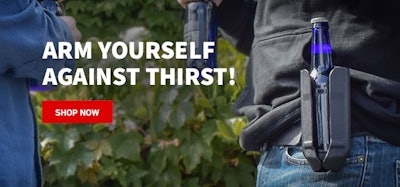 Safariland promoted the new Model 34 drink holder made of SafariLaminate and made to fit "a variety of bottles and cans up to 2.6 in diameter / 8.25 in circumference," complete with a fake purchasing page on its Website. It was supposedly designed so that "Now you can arm yourself within seconds to battle the crime of thirst."