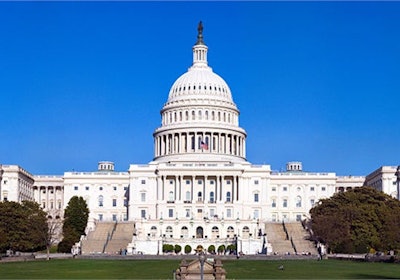 The U.S. Capitol Police said Monday they have a suspect in custody after a shooting at the Capitol Visitor Center, reports the Los Angeles Times.
Police in Washington, D.C., said in a tweet that it was an "isolated incident at the US Capitol. There is no active threat to the public."
The shooting shut down the Capitol briefly on Monday. Police told visitors and staff to shelter in place and immediately close, lock, and stay away from doors as police investigated.
"Due to police activity, Capitol Police have issued a shelter in place for the Capitol complex. Please stay in your designated area," the Senate sergeant at arms said in a tweet.
Shortly before 4 p.m. Eastern Time, the Capitol reopened.
Though House and Senate lawmakers are away on recess, the Capitol remains a popular draw for tourists and school groups visiting during spring at the peak of cherry blossom season.