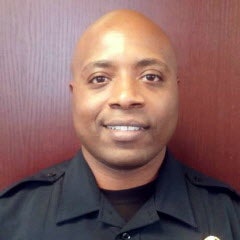 An off-duty Farmers Branch, TX, police officer who shot and killed a 16-year-old over the weekend was not following policy when he chased the teen in his personal vehicle, the town's police chief said Tuesday.
Nor should Officer Ken Johnson have brought the chase to a halt by ramming the car of Jose Raul Cruz. "That's just something we don't do," Chief Sid Fuller said.
The chief added, however, that as long as the shooting remains under investigation, he would not discuss it in detail. He declined, for example, to say whether Cruz or a second person shot by Johnson, a passenger in Cruz's car, was armed. Nor did he offer any information about what authorities have described as an "altercation" leading up to the shooting.
Police said the trouble began when Johnson, at home Sunday evening at his Addison apartment complex, saw the two teens breaking into a vehicle. When he confronted them, they fled in Cruz's Dodge Challenger. Johnson pursued them in his SUV, said Addison Police Chief Paul Spencer, who joined Fuller at the news conference.
The teens' car spun out of control about a half-mile from the apartment complex, at Marsh Lane and Spring Valley Road in Addison, Spencer said. That was where the "altercation" ensued and the officer opened fire, Spencer said.
Cruz was killed at the scene. Edgar Rodríguez, a classmate of Cruz's, was shot in the head. He underwent surgery at Parkland Memorial Hospital and is expected to survive, the Dallas Morning News reports.