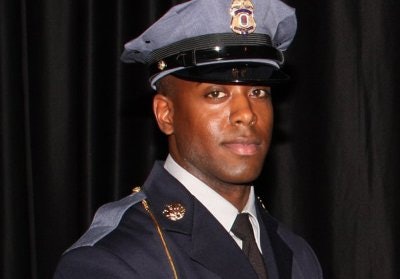 A court document has new details about the shooting outside a Prince George's County police station Sunday that left an officer dead.
Court paperwork provided to The Associated Press on Tuesday by prosecutors says that during the shooting, officers asked Malik and Elijah Ford, who were sitting in a car, where the shooter was. The document says Malik Ford shouted he didn't know, even though video shows he could see his brother hiding behind a police van.
The document also says Michael Ford initially walked to the wrong building and that his brothers directed him to the police station. The document says Michael Ford had discussed with his brothers his plan to attack police and engage in a shootout.
Undercover narcotics officer Jacai Colson was killed in Sunday's gunfight outside the station in Prince George's County, wounded by a bullet fired by one of his colleagues.
Prince George's County police Chief Hank Stawinski said Monday he couldn't explain the "frightening" actions of the shooter or his two brothers.
Police say the gunman, 22-year-old Michael Ford, dictated a "last will and testament" just minutes before his brothers drove him to the station.
Ford was hospitalized but expected to survive. The chief says all three brothers were arrested and will face dozens of charges.