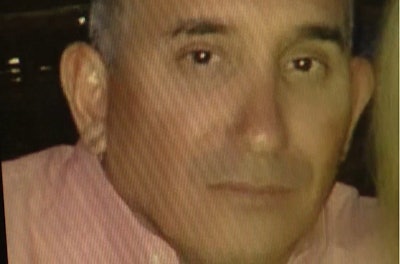 El Paso Officer David Ortiz has died days after being critically injured in a multi-vehicle, on-duty crash involving his police motorcycle.
Ortiz was stopped at a red light on Lee Trevino along with a 2006 Acura driven by Carmen Hernandez, 41, of Juarez, and her 21-year-old passenger, Angela Jasmin. A 1976 Chevrolet pickup driven by Raul Licio, 51, was also at the red light.
Police said a 2006 Kia driven by an unnamed 45-year-old man was driving north on Lee Trevino when he struck the police motorcycle, causing Ortiz to be thrown off.
The crash caused a chain reaction in which the Kia also crashed into the Acura. The Acura was then pushed into the back of the Chevy truck, police said.
Police said the Kia caught fire as a result of the crash. The fire also damaged the police motorcycle.
A witness told KFOX TV the officer was trapped under the Kia until people were able to pull him out.
The crash remains under investigation.