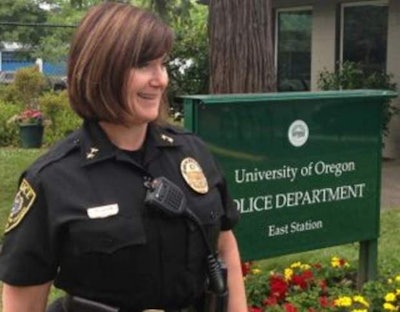 The University of Oregon paid its police chief, Carolyn McDermed, $46,000 to leave the position, officials said Friday.
She left the job abruptly just days before a federal judge reconfirmed a $755,000 jury award against McDermed and her department in a whistleblower case. The jury's decision indicated they believed she retaliated unlawfully against an employee who complained about her leadership, then lied about it repeatedly on the stand.
The case is expected to cost UO more than $1.5 million in damages and attorney fees.
McDermed, who made $139,000 a year, had four months left on her yearly contract when she agreed to step down a week ago, Oregon Live reports.