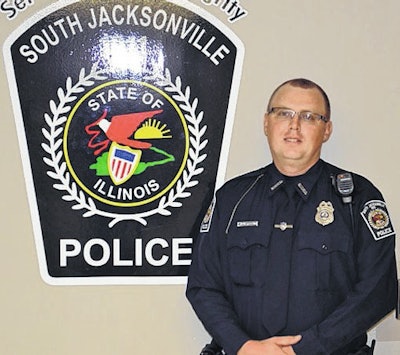 A central Illinois police officer is dead after a car crash Friday night in Morgan County.
State police say Scot Fitzergald of the South Jacksonville Police Department was heading to a medical call when it happened.
This is the first time the South Jacksonville PD has ever lost an officer in the line of duty, Fox Illinois reports.
Illinois State Police say officer Fitzgerald and an ambulance were responding to a medical call on Route 267.
The officer couldn't find the person who made that medical call, so he made a u-turn in his patrol car.
That's when the ambulance hit the driver side of Officer Fitzgerald's car.