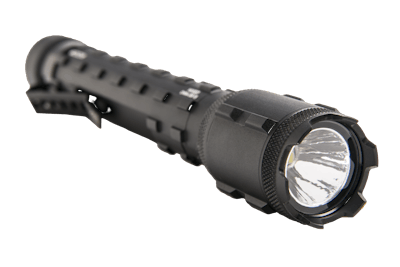 First Tactical's flashlights incorporate ultra-bright LED technology; a large, reversible pocket clip that allows for durability and versatility, easily clipping to clipboards or hats; and an interchangeable front bezel for emergency close-quarter needs.
Both the Small and Medium Duty Flashlights operate on two AA batteries and produce a high beam distance of 130m and a low beam distance of 31m. They also feature a 14-inch hotspot with a smooth transition and a 70-inch flood area.
In the coming months First Tactical will announce the launch of their Small and Medium Duty Penlights, perfect for caps and front pockets.
The Small and Medium Duty Flashlights are available now at FirstTactical.com for $44.99 and $49.99, respectively.
Headquartered in Modesto, CA, First Tactical makes functional gear created for professionals. Guided by the principles of innovation and reliability, First Tactical works firsthand with law enforcement, firefighters, and emergency medical personnel to create durable products that meet the needs of public safety. By working directly with real world users and utilizing expertise of high-quality professionals, all of First Tactical's products are put through demanding conditions to ensure they can reliably perform. Learn more about First Tactical's clothing, Advanced Women's Fit, outerwear, accessories, and what's to come at www.FirstTactical.com.