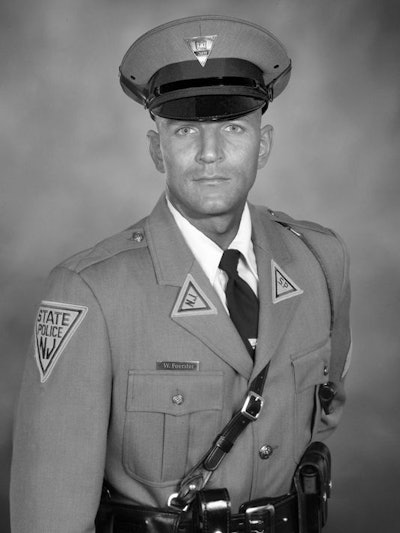 The New Jersey Supreme Court on Tuesday reversed a lower court decision ordering the parole of a man convicted — along with longtime fugitive Joanne Chesimard — in the 1973 murder of a New Jersey state trooper.
Sundiata Acoli has been serving a life sentence for his role in a shootout on the New Jersey Turnpike that ended in the death of Trooper Werner Foerster.
An appeals court in 2014 found Acoli was wrongly denied parole and ordered his release, but the state Parole Board and the Attorney General's Office petitioned the state's highest court, asking them to throw out the ruling.
Their 4-1 decision means Acoli will have to appear before the Parole Board for a full hearing before he is eligible for release, NJ.com reports.
Acoli, then known as Clark Edward Squire, was convicted of the murder of Foerster alongside Joanne Chesimard, also known as Assata Shakur, who later escaped prison and fled to Cuba, where she remains New Jersey's most wanted fugitive.
Court documents show that Acoli's gun went off while he struggled with Foerster after another trooper pulled over a white Pontiac containing Chesimard, Acoli, and James Costan in the early hours of May 2, 1973.
Chesimard then shot and wounded the other trooper, James Harper, before executing Foerster with his own gun. Costan, also known as Zayd Malik Shakur, was shot and killed at the scene.
The three were associated with black nationalist groups including the Black Panther Party and Black Liberation Army.
Supporters of the Foerster family and the New Jersey State Police have created a Change.org petition to fight the release of Acoli in any future parole hearing.