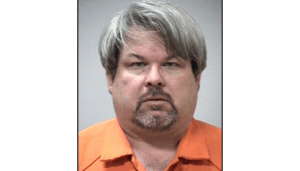 The man suspected of a Kalamazoo, MI, area, murder spree, was an Uber driver who was apparently taking fares in between opening fire at various locations, police say.
Authorities are investigating reports that Jason Dalton dropped off a group of people at a Fairfield Inn Marriott in Texas Township, then went next door to the Cracker Barrel and allegedly opened fire on two vehicles, killing four people.
The Cracker Barrel shooting was the last of three connected incidents over the course of about five hours Saturday. Detectives believe Dalton shot a total of eight people, killing six of them. A 14-year-old girl was in grave condition Sunday morning and a woman shot several times was severely injured but expected to survive, WOOD TV reports.
Kalamazoo County Prosecutor Jeffrey Getting confirmed that authorities are looking to a Facebook post by some apparent Uber passengers who were in Dalton's vehicle when he was allegedly involved in a sideswipe hit-and-run crash, ran at least one stop sign, and was driving erratically just before the shootings.
The Facebook post warned other Uber passengers of a driver named Jason before the shootings.