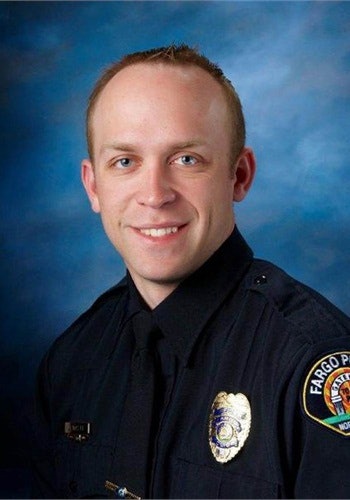 Fallen Fargo, ND, police officer Jason Moszer is credited with helping save the lives of at least five people.
Moszer had been with FPD for six years before he was shot and killed last week. He also served as a combat medic in Iraq and Bosnia. He was married with two children.
He was an organ donor and helped five people ranging in age from 26 to 61.
Doctors were able to use his heart, lungs, liver, pancreas, and kidneys, WCCO TV reports.