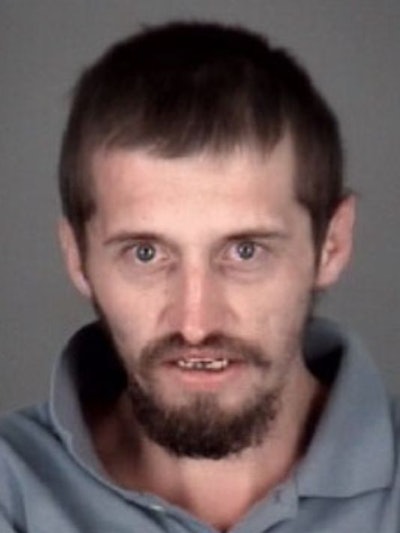 Following what he said was an attempt by a local man to burn a deputy's residence, Pasco County (FL) Sheriff Chris Nocco issued a warning to anyone who would attack his employees at their home: "If you try to break into our houses we will use any force necessary to stop you and drop you in your tracks."
Daniel Hall is facing charges of arson and burglary after authorities say he attempted to burn down Deputy Ryan Lennox's home while his family and K9 Jango were sleeping.
Nocco says Hall spotted Lennox's take-home patrol car and entered the deputy's porch where he tried to use a lighter to ignite the furniture. Fortunately, the furniture was wet from the deputy's sprinkler system. "He was only able to get a small fire going," said Nocco.
The sheriff says Hall then knocked on the deputy's door while patting the fire out.
Hall was taken into custody.
A friend of Hall's says the 30-year-old needs help. "He's got a lot of mental disabilities and mental problems I don't understand why he did what he did," Charles Nicholson told WTSP TV.