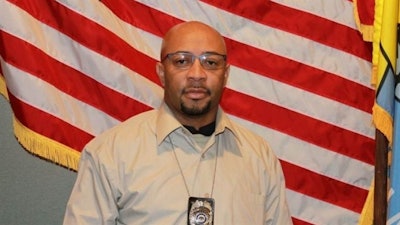 The family of the officer who was shot in Clarksdale, MS, while responding to a robbery Saturday told WREG Corporal Derrick Couch is doing better. A bullet is still lodged in his brain.
Couch's father, Alonzo Hardeman, said the officer opened his eyes for the first time Tuesday night. He was even able to give a thumbs-up sign.
Two men have been charged in connection to the events that took place Saturday night.
On Wednesday, Leandrew Booker, 20, was officially charged in the robbery that preceded the shooting. Johnny Robinson Jr., the man who allegedly shot Couch, was charged with two counts of armed robbery, attempted murder, and conspiracy to commit armed robbery.
While Cpl. Couch tried to apprehend him after the robbery, Robinson reportedly shot Couch through the eye socket, lodging the bullet in his head.
Couch is still recovering at a Memphis hospital.