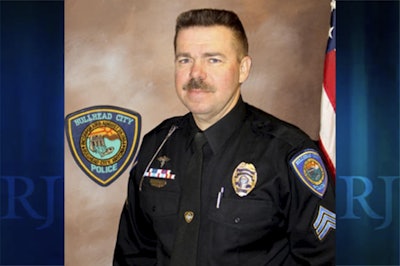 A Bullhead City, AZ, police sergeant was off duty when he died in his pickup truck in Southern Nevada on Tuesday. Nevada Highway Patrol Trooper Chelsea Stuenkel said investigators believe that Rodney Polomski, 52, suffered a medical episode when the 2008 Ford F250 he was driving left U.S. Highway 95 and came to a stop in the desert 16 miles north of Searchlight, reports the Las Vegas Review-Journal.
Stuenkel said Polomski was the only occupant of the vehicle and that he was dead at the scene.
"The Bullhead City Police Department not only lost a great police officer, but the department lost a dear friend," Police Chief Brian Williamson said. "He was a dedicated law enforcement officer, husband, proud father and grandfather. He will be greatly missed."