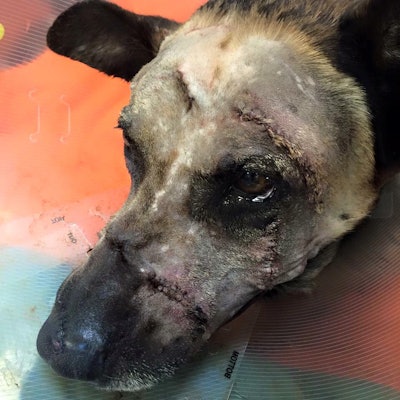 Las Vegas Metro K-9 Nicky is on his way to a full recovery after being attacked by a suspect with a machete Friday morning. Nicky was taking down the suspect of a standoff when he was injured.
"When he bit the suspect, he bit him on the leg," said Tom Moore, K-9 handler with Metro Police. "The suspect had a machete and chopped at the dog's face, luckily not striking any eyeballs or anything like that."
Nicky had to be rushed into surgery at the animal hospital. However, he's back home with his handler now.