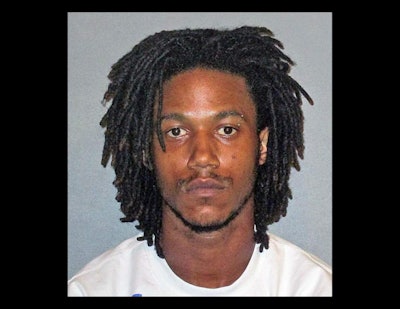 One of two Baton Rouge, LA, police officers wounded Saturday morning has been released from the hospital, Baton Rouge Police spokesman Sgt. Don Coppola confirmed Sunday, reports the Advocate.
The second unidentified officer remains in the hospital in stable condition, Coppola said.
Calvin Smith, the suspect accused of shooting the two Baton Rouge police officers after leading them on a car chase ending in a gun battle, has died, Baton Rouge police said Sunday morning.
Smith, who had a history of mental illness, was on probation for a cruelty to juveniles charge from 2014, according to District Attorney Hillar Moore III. It remains unclear where he obtained the gun police said he used to fire at the policemen.