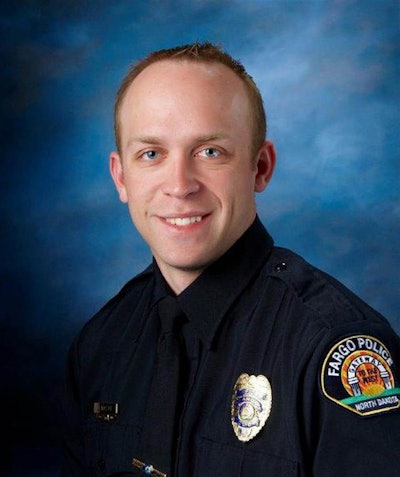 A police officer shot in a standoff over a domestic disturbance Wednesday night was not expected to survive his wounds, authorities in North Dakota said early Thursday. He has now died, reports the Star Tribune.
The Fargo Police Department said the situation unfolded Wednesday evening when the suspect's son called police to report a domestic disturbance involving a gun. The suspect had allegedly shot at his wife, who along with her son managed to escape, police added.
"SWAT arrived and attempted to negotiate with the individual," Deputy Chief Joe Anderson told NBC News. "The suspect fired multiple rounds out of the house."
Officer Jason Moszer was shot when the suspect opened fire, according to Anderson. He said Moszer was on life support but had suffered "non-life-sustaining" injuries, NBC News reports.
The man suspected of shooting Moszer was found dead after a SWAT team barged inside a barricaded home at dawn, the police chief said.
Moszer, 33, has been with the Fargo Police Department for six years and was married with two step-children.