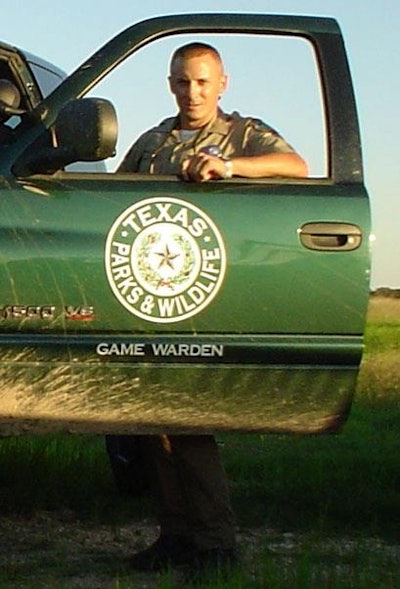 A man convicted in the 2007 shooting death of a Texas game warden in Wharton County was executed Wednesday evening.
James Garrett Freeman, 35, shot and killed Justin Hurst, a game warden with the Texas Parks and Wildlife Department, following a 90-minute chase on country roads in the early morning of March 17, 2007, according to court documents. It was Hurst's 34th birthday.
Freeman was injected with a lethal dose of pentobarbital and died at 6:30 p.m., according to the Texas Department of Criminal Justice. He declined to give a final statement.
Freeman was first approached by law enforcement after he shot and killed a possum from the side of the road, according to court documents. Another game warden patrolling the area heard the shot, and when he activated his emergency lights, Freeman sped away.
Law enforcement from multiple agencies took part in the high-speed chase before Freeman ran over a set of spikes that officers had set up near a cemetery. Dashboard camera video shows he exited the car shooting at officers with a handgun, returned to his car while officers shot back, then came back out firing an assault rifle.
Hurst came out from cover to fire at Freeman and was shot and killed. Freeman was also hit by several bullets, including one that penetrated his leg, Wharton County District Attorney Ross Kurtz told the Texas Tribune.