Propper, long known for making tactical apparel and boots for law enforcement and the military, has announced that it is adding body armor to its product lines. The new armor and a number of other Propper products debuted this week at the SHOT Show in Las Vegas.
The new 4PV system is Propper's flagship body armor. With four independent panels of ballistic protection, the 4PV (Four Panel Vest) system is the most comfortable armor system on the market. Each panel flexes independently, so whether sitting, standing, or running, the vest moves with the body. It's offered in male and female versions, so neither men nor women have to sacrifice mobility, comfort, or protection when wearing armor. Additionally, with four panels, the 4PV is easier to size, with fewer alterations and a better fit, and allows for easy transfer between users.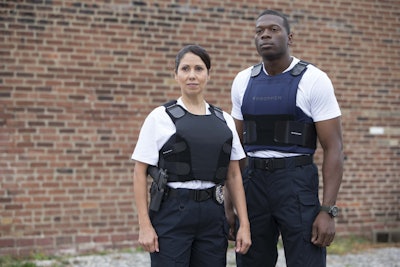 "Propper's goal is to outfit our core customer with all of their uniform needs including clothing, outerwear, boots, armor and much more." said Robert Brin SVP of Sales and Marketing, "Our focus has been on precision, durability, comfort and style throughout this entire process. We really hit the mark in all areas."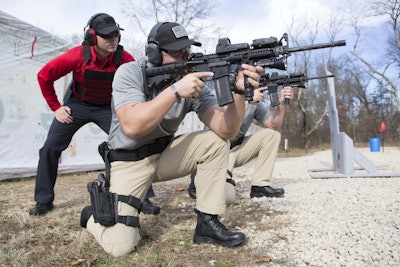 The Propper Tactical Pant is now available in three functional fabrics and even more colors. Fabrics include a hardwearing canvas, a lightweight ripstop, and an all-new stretch micro ripstop. The stretch micro ripstop offers a better range of motion and increased comfort.
Propper is introducing new colors in its best selling performance polo and launching a value polo. The I.C.E. Polo (Integrated Cooling Effect) features a performance fabric with superior wicking, that won't fade, shrink, or wrinkle and dries 125% faster than cotton. It's now available in six new men's and three new women's colors along with a new long-sleeve version for women.
New for spring 2016 is the Propper Uniform Polo, priced at $19.99 retail. Its performance polyester pique fabric dries quickly and is fade-, shrink-, and wrinkle-resistant. Plus, it keeps all of the tactical features (mic loop and pen pockets).
Propper's new footwear styles include three AR670-1 compliant models. Choose between the Series 100 and Series 200 boots.
With a focus on comfort, the Series 100 value boot line includes additional fit inserts to fine-tune a wearer's fit. Available in 3 styles: 6" black side zip, 8" black side zip, 8" coyote (AR 670-1 compliant).
The Series 200 boot is constructed of name-brand materials including a Vibram outsole, Aegis antimicrobial lining, Aegis Weatherpruf or waterproof lining, YKK zippers, and 1,000-denier Cordura upper. Available in 6 styles: 6" black side zip (waterproof and non-waterproof), 8" black side zip (waterproof and non-waterproof), and 8" coyote (waterproof and non-waterproof), both being AR 670-1 compliant.
"We are excited to show these new products to customers and media at SHOT. They are really going to create some buzz at the show," said Nick Hoffman VP of Marketing. All of these products can be seen at the Propper booth #10764 in the main hall. Armor products can also be found in the Propper Armor booth #8103 in the Law Enforcement area.