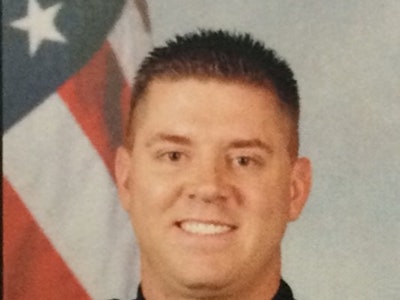 Denver police Sgt. Tony Lopez Jr. walked with a limp to a courtroom lectern Friday where he stood beside his wife and, for the first time, faced the man who nearly ended his life.
Lopez glanced over to Jason Wood — who sat clad in red jail clothes and shackled — several times as he berated the 36-year-old for being cowardly, callous, and weak.
"People have asked me if I have forgiven the defendant for what he has done," Lopez testified before a judge. "I have not."
Wood was sentenced to 52 years in prison for shooting Lopez six times during a December traffic stop when he fired a hail of bullets at the police officer.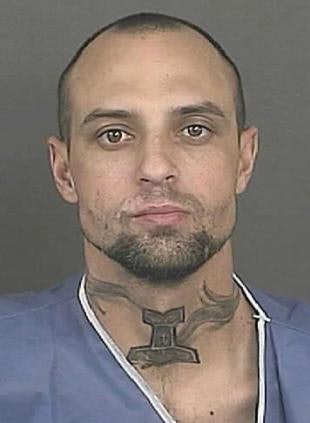 He showed little emotion as a string of Lopez's family members spoke and had letters read, keeping his eyes focused forward and away from a courtroom filled to its brim, the Denver Post reports.
"Time and time and time again he has shown disregard for human life," Lopez's father, police Cmdr. Tony Lopez Sr., testified at the hearing, his voice occasionally cracking with emotion. "He has unfortunately chosen a life of violence."
Wood pleaded guilty earlier this month to one count of attempted first-degree murder of a peace officer and committing a crime of violence. As part of the plea agreement, prosecutors dropped three original charges of assault with a deadly weapon, assault of a peace officer with a deadly weapon, and robbery.
Wood has a long criminal record in Colorado, including arrests for attempted homicide in a road-rage shooting and kidnapping. Police also said Friday he had a criminal record in Illinois and Louisiana.
"I just wanted to say a little something so that he knew I'm not afraid and also that I get to go enjoy my life," Sgt. Lopez said, explaining why he chose to address his assailant. "(I'm) going to a steakhouse tonight and he's going to eat a baloney sandwich somewhere."