Clay Higgins, who gained fame in his Crime Stoppers videos as a captain with the St. Landry Parish (LA) Sheriff's Office and is currently running for political office, will be participating in a charity event that pits police officers and fire fighters against each other in the boxing ring.
This Battle of the Badges charity event will be held in Monroe, LA, at the Fant Ewing Colisseum Aug. 13 to raise money for Med Camp Louisiana. All proceeds will go toward helping this organization's efforts in improving children's quality of life in the community.
Higgins shared news of his involvement in the event on Facebook: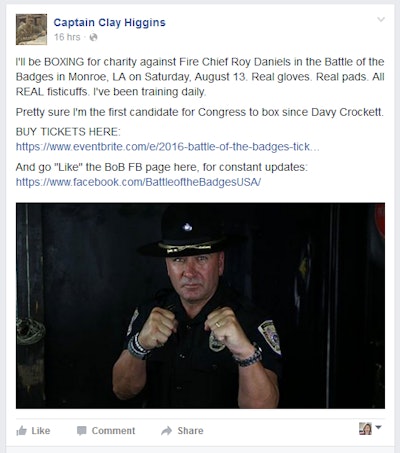 For more information visit http://www.battleofthebadgesmonroe.com/index.html.