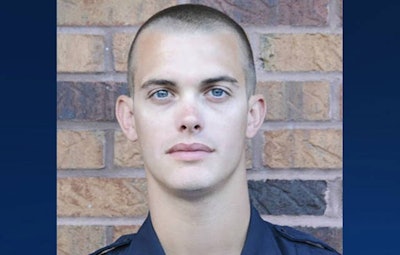 A Jackson County (TN) Sheriff's Office deputy died on Wednesday from complications related to a car crash, reports WSMV.
Dep. Zachary Larnerd died from an infection and a heart attack due to injuries he received in responding to a domestic call in 2015 when he was an officer with the Gainesboro (TN) Police Department.
Despite being thrown 17 feet from the car, he was able to radio for help.
The deputy is the son of Gainesboro Police Chief Rick Larnerd.