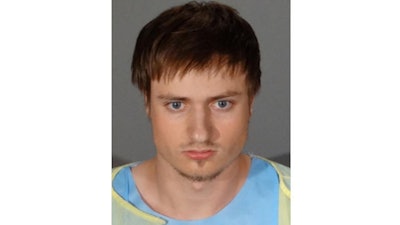 An Indiana man who police said was bound for the L.A. Pride festival in a car loaded with weapons, ammunition, and explosive chemicals was formally charged Tuesday and requested held on $2-million bail, reports the Los Angeles Times.
The Los Angeles County district attorney's office filed three felony charges against James Wesley Howell, 20, as well as one misdemeanor charge, according to Deputy Dist. Atty. Sean Carney.
The felony charges were possession of explosives on a highway, possession of an assault weapon, and possession of high-capacity magazines. The misdemeanor charge was possession of a firearm in a car.
Howell faces up to nine years and four months in prison if convicted on all charges.
Authorities ruled out the possibility that he was connected to the slaying of 49 clubgoers at a gay nightspot in Florida just hours earlier.
Howell's past includes instances of armed intimidation and conflicts with law enforcement.