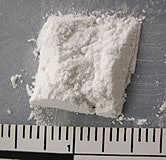 Having long sought to warn the public about the dangers of fentanyl, the drug that recently killed Prince and has been blamed for hundreds of overdose deaths in recent years, law enforcement officials are targeting education efforts toward a new audience — themselves.
The Drug Enforcement Administration this week rolled out a new public service announcement directed at law enforcement to raise awareness of the danger officers face when they encounter the synthetic opioid in the field, the Washington Times reports.
The video features two New Jersey police officers who accidentally inhaled powder fentanyl while collecting the drug as evidence, and the DEA warns officers to take extra precautions if they come in contact with the drug, which is said to be 50 times more powerful than heroin.