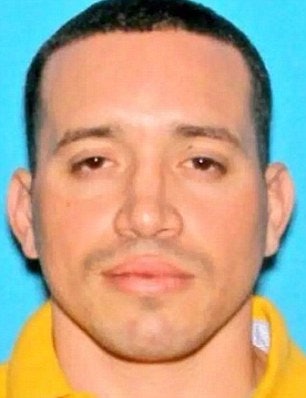 A Clinton (MA) District Court judge declined to take Jorge Zambrano off the street in February — more than three months before police say he murdered Auburn police officer Ronald Tarentino — over the objections of a Worcester County assistant district attorney and despite what the judge himself described from the bench as a "troubling" history of violence towards police, a recording of the Feb. 10 proceeding reveals.
"This is troubling. Authority means nothing to him, it's exactly the opposite," said Judge Andrew L. Mandell. "It was awhile ago but he got two and a half years in jail for assault and battery on a police officer along with another, more significant sentence.
"How many times is it going to take here? He may not like what a police officer says but he has got to, you know, listen and obey them."
Zambrano appeared in the Clinton court after he was arrested by state police and charged with domestic assault and battery, resisting arrest, disorderly conduct, and trespassing. During a roadside altercation when police were responding to a report from a witness who said Zambrano struck his girlfriend in the face "hard enough she fell right to the ground," police said he threatened them, resisted arrest, and told them "several times how he can take all of us on and just wait until the handcuffs come off," according to court records.
Bail in the case was $500 cash and Zambrano's existing bail was not revoked, the Boston Herald reports.