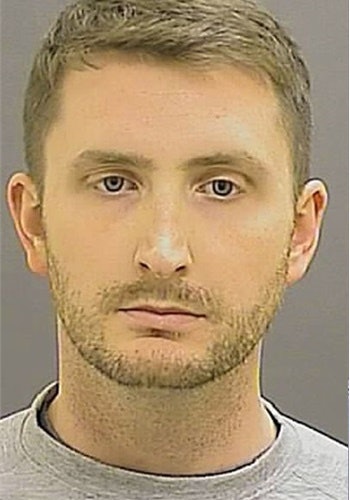 Baltimore Circuit Judge Barry Williams on Monday acquitted Officer Edward Nero of all counts stemming from the arrest and subsequent in-custody death of Freddie Gray.
The judgment, following a five-day bench trial, is the first in the closely-watched case. Nero, 30, faced four misdemeanor charges of second-degree assault, reckless endangerment and two counts of misconduct in office, the Baltimore Sun reports.
Nero was the second of six city police officers charged in the case to stand trial. The first trial, of Officer William Porter, ended in a hung jury and mistrial last December.
Gray, 25, suffered severe spinal cord injuries while in the back of a Baltimore police van, prosecutors say. He died a week later, touching off citywide protests and rioting.
The next trial in the case will be that of Officer Caesar Goodson Jr, the driver of the van used to transport Gray. His trial is scheduled to begin June 6. His trial is to be followed by those of Lt. Brian Rice (July 5), Officer Garrett Miller (July 27), Officer William Porter (Sept. 6) and Sgt. Alicia White (Oct. 13).