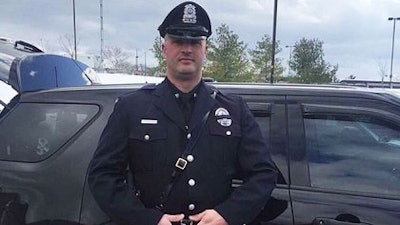 An Auburn, MA, Police officer was shot and killed early Sunday morning during a traffic stop.
Police said Officer Roland Tarantino, 42, was shot by the occupant of a vehicle he pulled over around 12:30 a.m. Sunday on Rochdale Street in Auburn.
Officer Tarantino was taken to UMass Medical Center in Worcester and later died.
The suspect fled in a vehicle after the shooting, according to police. The suspect is still at large.
Auburn and Worcester Police, Mass. State Police, the FBI, and the Worcester County District Attorney's office are investigating, WBZ TV reports.