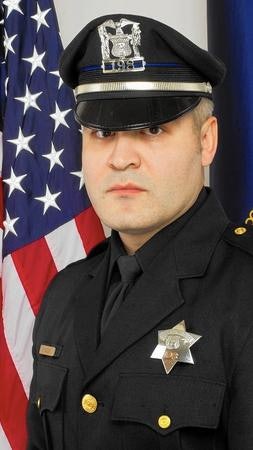 Since January, Evanston, IL, on-duty police officers have been required to carry a tourniquet as part of their uniform.
That extra item proved especially critical in a call last month in which an Evanston police officer applied a tourniquet to help save a gunshot victim, who otherwise might have bled to death, the department said in a release issued Thursday.
The Evanston Police Department publicly commended Evanston Police for his quick actions in response to a call of a gunshot victim at 2:33 p.m. April 21 on the 1900 block of Jackson Avenue.
In that incident, officers located a 17-year-old boy with a gunshot wound to his leg, said Cmdr. Joseph Dugan, the department spokesperson. Arzuaga, a member of the department's problem-solving team, was one of the first officers on the scene and observed the victim bleeding from his left leg, Dugan said.
Dugan said the officer, an Air Force veteran who has been with the department for 11 years, quickly applied his tourniquet in an attempt to stop the bleeding. The victim was subsequently treated by Evanston Fire, the Chicago Tribune reports.