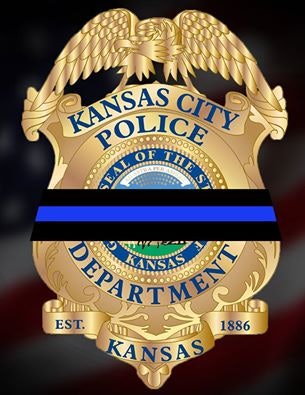 A man suspected of shooting and killing a Kansas City, KS, police detective was seriously wounded in a shootout with police in south Kansas City, MO, police said.
Police said they chased Curtis Ayers, 26, until he crashed into a concrete pillar at the intersection of Bannister Road and U.S. Highway 71. He ran up a hill and tried to carjack someone else and then exchanged gunfire with officers. He was struck, taken to a hospital, and was listed in stable condition, reports KMBC.
A manhunt for Ayers had been underway in the shooting of a Kansas City, KS, police detective near the Kansas Speedway. The detective was shot multiple times and critically injured. He later died at the hospital, reports the Kansas City Star.
Police said Ayers ran down a hill near the Hollywood Casino and exchanged gunfire with the unidentified detective. Ayers then fled in the detective's vehicle to 110th Street and State Avenue, where police said he carjacked another vehicle with children inside.
That carjacked vehicle and the children were recovered at a house in Basehor.
The slain detective, 39-year-old Brad Lancaster, was a U.S. Air Force veteran who had formerly worked for the Platte County sheriff's office, reports the Kansas City Star.
"Our detective fought a good fight, but unfortunately he died from his injuries at approximately 3:30 p.m.," Kansas City, Kan., Police Chief Terry Zeigler said in a tweet. "Thanks for the support & prayers."
Lancaster graduated in 1994 from West Platte High School. He immediately joined the military and served two tours of duty overseas, including one in Kuwait. Afterward, he studied to become a law enforcement officer.
He was married with two daughters.

Read more here: http://www.kansascity.com/news/local/crime/article76538197.html#storylink=cpy