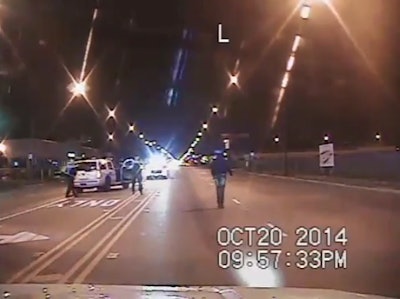 In a surprise change of heart, Cook County State's Attorney Anita Alvarez dropped her opposition Thursday to a special prosecutor in the killing of Laquan McDonald and said her office would withdraw from the bombshell case.
Alvarez denied her office had a conflict of interest as critics had alleged in calling for a special prosecutor, but she said her recusal was "the best and most responsible decision" because of her resounding re-election loss in the Democratic primary in March, the Chicago Tribune reports.
With Alvarez set to leave office after the November general election, she said a special prosecutor would "provide continuity in the handling of this very important and complicated case."
In seeking a special prosecutor, a coalition of Alvarez critics, attorneys and community groups had accused the state's attorney of having a cozy relationship with the Chicago police union, creating a conflict of interest that should disqualify her from prosecuting Officer Jason Van Dyke in McDonald's killing.
The McDonald shooting took place in October 2014, but the officer wasn't charged until late November 2015, hours before a judge ordered the release of police dashboard-camera video that showed Van Dyke shooting the knife-wielding McDonald 16 times.