VIDEO: California Motor Officer Injured in Hit and Run, Suspect Arrested
A California officer was injured in a hit-and-run accident on Interstate 80 when he stopped to help the driver of a disabled vehicle and was run over. The officer has been identified as Michael Ericson, California Highway Patrol officials said.
Ericson, 47, has served with the CHP for 17 years, reports KXTV.
The driver of the disabled truck backed up after Ericson tried to help him, intentionally hitting the officer, said CHP spokeswoman Jenna Berry.
CHP officials said the suspect was driving a pickup truck when he was arrested near Manuel Campos Parkway in Fairfield at around 2 p.m. following the accident, which was reported just after 1:15 p.m.
The truck, a company vehicle owned by Bay Cities Paving and Grading, was reported stolen prior to the accident at around 1 p.m., said Marlo Marqueros, vice president of the company.
Ericson was airlifted after the accident and taken to UC Davis Medical Center where he is being treated for an injury to the head. Officials report he is stable but in critical condition.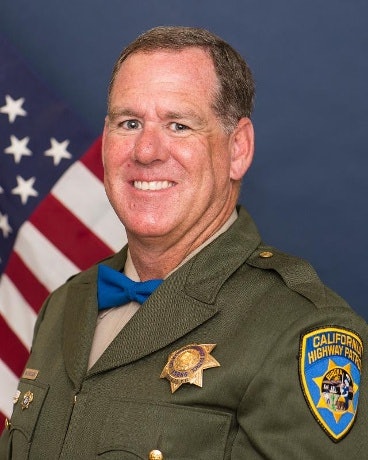 The suspect has now been identified as Austin Scott, 28, of Reno, and he reportedly deliberately tried to "murder a police officer," the CHP said in a Friday news conference, reports KCRA.
"This was not an accident. Rather Officer Ericson was a victim of an assault by a motor vehicle," CHP Commander Andy Williams said.
Scott was booked Thursday night into the Sacramento County Jail on charges of attempted murder, felony evading, assault with a deadly weapon, driving under the influence of drugs, possession of a stolen property, and various other charges, Williams said.