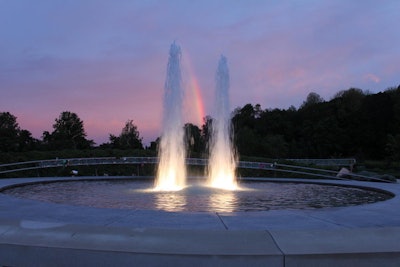 This year, the Remembrance in Light ceremony at the Official Pennsylvania Memorial to the Victims of the 9/11 terrorist attacks will feature the worldwide premiere of "You Were There" (A Tribute for the Fallen) (https://youtu.be/AV9rXP5ptB4) with music and lyrics by former police officer and Broadway composer/playwright Christopher Smith who composed the Broadway hit musical "Amazing Grace."
Christopher Smith said, "As a former police officer, I wanted to compose a song in tribute to all who hold the line and protect us. 'You Were There' is dedicated to the firefighters, police officers, EMS, and armed service members who have given the ultimate sacrifice in the line of duty. It is only fitting that we debut this song at Pennsylvania's Official 9/11 Memorial the Garden of Reflection on September 11th, the day we lost 343 firefighters, one NY Fire Patrolman, 72 law enforcement officers, 55 members of the military, and 8 EMS personnel."
On Sunday 9/11/16 at 7PM, Mr. Smith chose the Remembrance in Light Ceremony at the Garden of Reflection as the location for the worldwide premiere of his homage to the fallen. The song will be performed by the Central Bucks West High School Choir and Friends and was arranged by Dr. Joseph Ohrt, Ian Sanchez, and John Calderaio.
For more information visit http://www.9-11memorialgarden.org/remembrance-ceremony/.