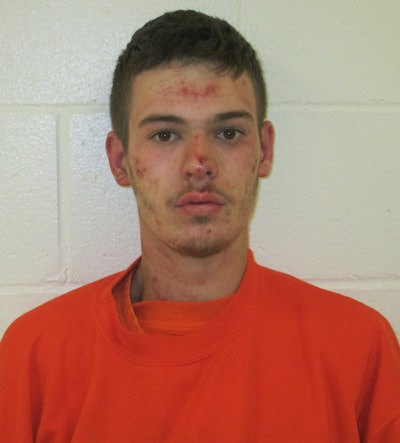 A teenager was charged with assaulting a police officer and aggravated criminal trespass after he allegedly broke into a Newfield, ME, home with residents inside Saturday and later punched a deputy, reports the Portland Press Herald.
Trevor Cox, 19, of Lynnfield, MA, was arrested at the Newfield home about 5:30 p.m. after he forced himself inside, the York County Sheriff's Department said. Cox reportedly screamed while standing on the home's porch that he was being chased and had taken drugs.
The homeowner opened the door and Cox forced himself inside and grabbed her wrist, agitating her dog, the sheriff's office said. The dog frightened Cox back outside. Cox then put his fist through a living room window, the sheriff's office said.
A deputy confronted Cox, who was bleeding, and handcuffed him. Cox broke free and started punching the deputy. The deputy used a TASER on Cox several times, but Cox continued the assault, the sheriff's office said.
A second deputy arrived and they restrained Cox. The deputy who was assaulted was treated at a hospital and released.