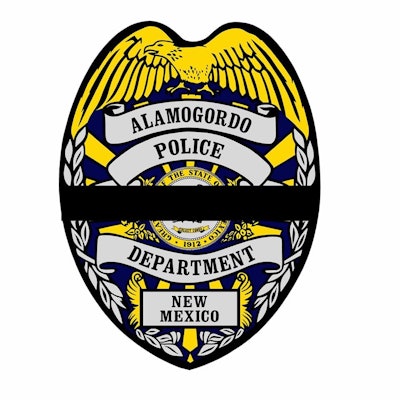 An Alamogordo, NM, police officer has died after a shooting Friday morning, reports KOB-TV.
An official at the Alamogordo (NM) Police Department confirmed there was a shooting involving an officer Friday morning. The department did not immediately reveal details on the shooting, but KOAT reports another officer may have been wounded. According to KRQE, this all happened early Friday morning on South Florida near the White Sands Trailer Park. Neighbors say they heard gunshots and then saw someone go down.
KRQE News reports the suspect is dead. The family says that the suspect was involved in a domestic dispute and when officers arrived, gunfire was exchanged. They say the suspect died of his injuries.
The Alamogordo Daily News reports the shooting happened around 8:30 a.m. near South Florida Avenue and Santa Cruz Drive. The New Mexico State Police and the Alamogordo Police Department are conducting the investigation.