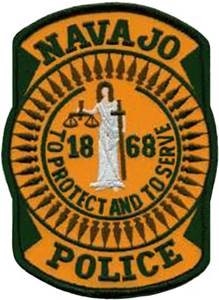 Arizona authorities say a Navajo Nation patrol officer has been killed in a car crash between Chinle and Tsaile.
The Navajo Nation Police Department has identified the officer as Leander Frank, the Associated Press reports.
They say Frank had been dispatched to a call Tuesday in the Tsaile area.
Authorities say Frank's vehicle collided head-on with another car in the middle of Navajo Route 64, killing Frank instantly.