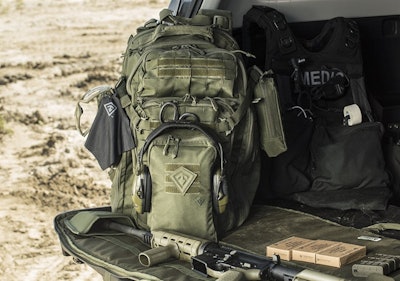 First Tactical's Promotion offers customers purchasing a First Tactical Bag in August a free pouch and Thin Blue Line patch while supplies last. Customers are asked to use the code "FTKIT" at checkout.
The promotion is open to any First Tactical Pack, Gun Bag, or Everyday Carry Bag while excluding firearm sleeves. Every pouch is available to choose from. All customers need to do is place the bag of their choice in the cart, head to the checkout page, enter the promo code, and they will be prompted to choose a pouch.
First Tactical supports and serves law enforcement officers who dedicate their lives to protecting those around them. For more information, visit www.FirstTactical.com.