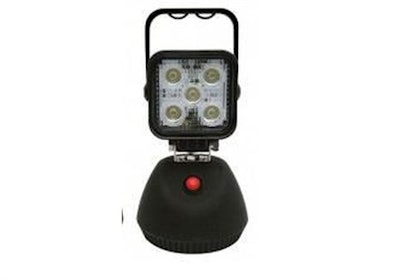 Code 3, part of the ECCO Safety Group of companies, is conducting a safety recall of its first generation EW2461-series worklamp – a portable, magnetic mountable, LED work/utility lamp powered by a rechargeable Lithium-ion battery. Due to a suspected manufacturing issue with one of the components, the product may overheat and present a risk of fire. There have been no reported injuries.
This recall applies to worklamps manufactured on or before November 19, 2015 with the following model numbers:
CW2461CWR, CW2461-CAMO
The model number and date of manufacture can be found on the product as shown below: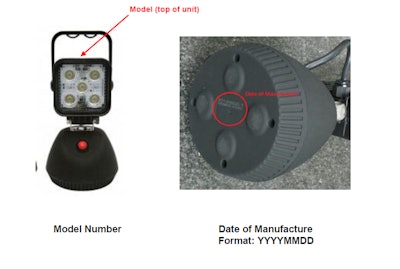 If the box has a green sticker or if the label states "Rev. B," it is not part of this recall. If neither of these is present, you must still check the date code to determine whether it falls within the recall range.
Owners of the recalled lamps should stop using them and return them to the place of purchase as soon as possible for a refund or replacement (subject to availability).
For more information on the recall, call Code 3's Customer Service Department at (314) 426-2700 or visit http://www.code3pse.com/c3buzz/read/247/Safety_Recall.