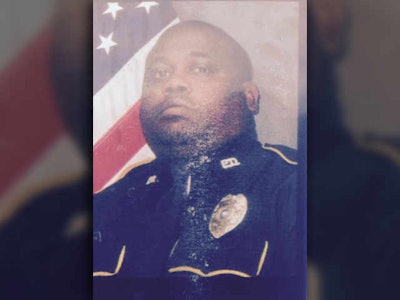 A Fenton, LA, police officer hit by a car during a traffic stop last Sunday has died. Officer Shannon Brown died Saturday morning.
Brown, 40, stopped a vehicle for a traffic violation on U.S. 165, near La. 102, around 6 p.m. on Aug. 7. His emergency lights were on at the time of the crash, said Sgt. James Anderson, State Police Troop D spokesman.
A 2006 Nissan Altima driven by Florence T. Boudreaux, 77, of Port Arthur, Texas, struck the rear of Brown's 2012 Chevrolet Tahoe, causing it to strike Brown and the vehicle he had pulled over. Brown suffered a serious leg injury. He died at 10:40 a.m. Aug. 13.
Boudreaux was charged with failure to move over for an emergency vehicle, KPLC TV reports.